This could be your best year ever.
According to Michael Hyatt, leadership mentor and best-selling author of Living Forward, if you wait until you aren't scared, it won't happen.
What is "it"?
The possibilities for your life. And 2017 could be the year that turns it around.
We've been working on taking our lives forward with intentional purpose (if you have missed my Take Your Life Forward guide, sign up my email list and I'll gladly send you a FREE copy), and I'm thrilled to offer you some tips and resources that can make that happen.
One of the things I love about Michael Hyatt is how helpful he's been at teaching people to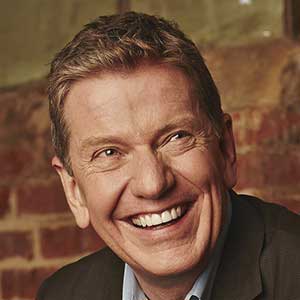 be purposeful with their lives.
That's why when he offers a webinar, I jump at the chance to participate.
As always, Michael shares valuable information.Whether you buy his books or products or not, you can be certain he will teach you important truths and lead you well. (Can you imagine how much MORE valuable his books and products are than his free advice? Yep. They are that valuable!)
Today I offer some tips from his recent webinar titled 7 Steps for Taking Control of 2017: How to Leverage Goal Setting to Design the Life You Want. And while I can recap here, I highly recommend buying his book, Living Forward,and signing up for the actual course here.
"You miss 100% of the shots you don't take."      Wayne Gretzky
The above quote has already been a reminder to me this week to press into things that I am afraid to do or think I can't manage. That alone has been valuable insight passed on by Michael. Here are a few others:
Clarify your priorities.
Make sure your goals are written, specific, measurable, and with deadlines.
Goals should push us a little outside our comfort zone so we continue to grow.
Everyone feels fear, uncertainty and doubt-those feelings show we are on the right track.
We must have a compelling reason to accomplish the goal.
Don't focus on too many goals at once – start with a few and work toward more.
Chunk our goals into small, bite size pieces that start easy.
Track your progress so you are motivated to keep going or readjust.
These are just the basics

.

For the full benefit of Michael's instruction check out his website and sign up for his course at Best Year EverBest Year Ever, and/or get his book, Living Forward to make 2017 the year that living forward began with turning fear to opportunity.

What would you like to accomplish this year that has made you afraid in the past?